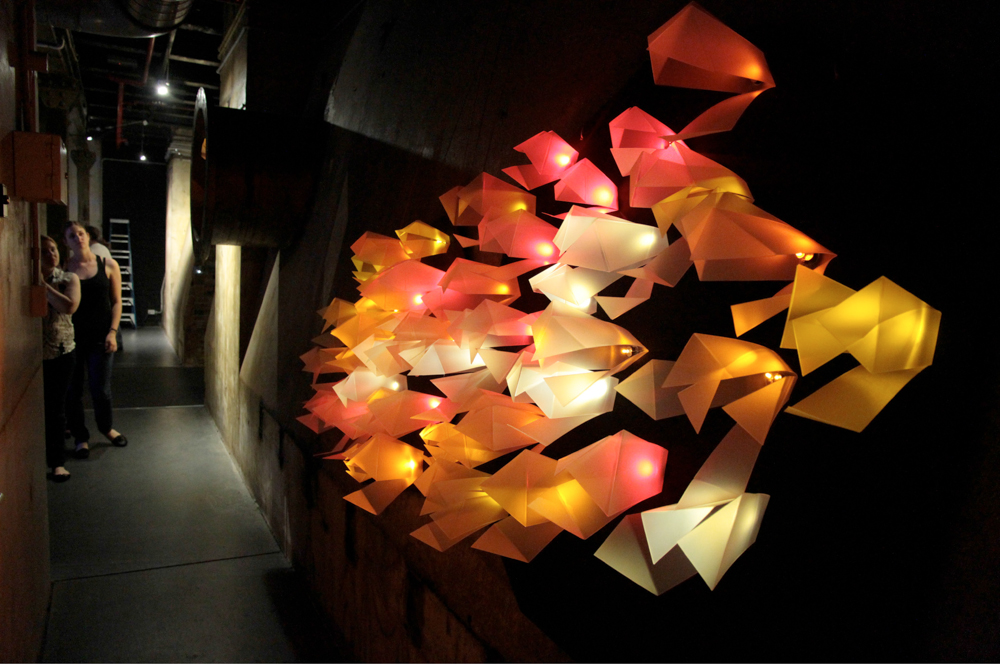 Artist Statement/ Biography
Through multifaceted and site-specific transformations, Meagan Streader's artworks redefine conventional spaces, objects, and materials. Streader's recent explorations push the limits of light within sculpture and installation through reinterpretations and extensions of surrounding spaces. Considering sites in their past, present, and future states, she investigates the relevance of light and its link to our perception of space, concepts of future sites and the transformative applications of light, movement and form. These works visualize immersive cyberspaces through the appropriation of architectural and spatial details. Employing the repetition and replication of light, form, and textiles en masse, Streader's works emerge through the construction of installations, sculpture, video, and soundscapes.
--- Meagan Streader (Melbourne, AUS) completed a BFA/Visual Arts at Queensland University of Technology, Brisbane (2010). She has been awarded numerous arts grants and exhibited both national and internationally, and created installations for festivals including Underbelly Arts Festival (Sydney), Electrofringe (Brisbane) and Amsterdam Light Festival (Netherlands). In 2014, she participated in the Kochi AIR program (Kerala, India). She has collaborated on a permanent interactive public art project 'Golden Orbs' at Gasworks Plaza, Brisbane, QLD (2013). Recently, she exhibited a solo installation at Metro Arts, Brisbane (February, 2016) and was included in the 'Geek Girls' exhibition at The Block, Brisbane (April 2016). Streader has had work published with The Creator's Project, mondo*arc and FRAME magazines.