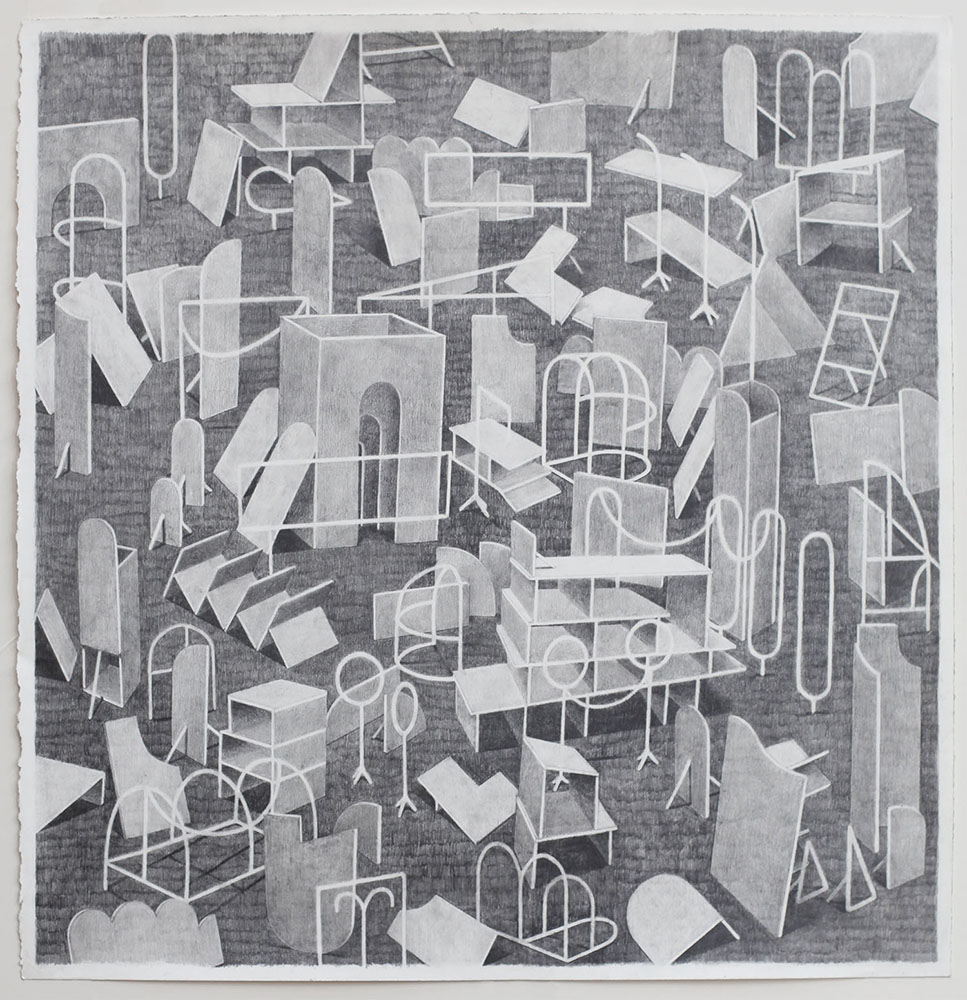 Artist Biography
Born in the Netherlands and raised in Turkey, Kat Chamberlin is a Brooklyn-based artist whose work centers on fictions that fill vacuums of historic knowledge, such as legends, conspiracies or supernatural phenomena - as well as the identities that these fictions create. Spanning across drawing, sculpture, installation and video, the work is a response to the trauma of loss, violence, and lack of transparency of everyday life growing up in the country of Chamberlin's upbringing in Turkey as an Armenian.
Kat Chamberlin's work has been exhibited across the U.S, internationally, and featured inexhibitions at the Museum of Contemporary Art in Chicago, The Chicago Cultural Center,Barbara and Steven Grossman Gallery in Boston and Gana Art in New York City. Kat completedher Masters in Fine Art at the School of the Art Institute of Chicago and is the recipient of a Jacob K. Javits Fellowship, the Toby Devan Lewis Award and the William Dole Award.
The current series of drawings are based on language creation. Geometric forms protrude from a landscape by means of erasure. The method of removal by erasure speaks to an existing absence and a survivalist need to articulate from a flat graphite void. Mythologies are often born in the absence of evidence, producing ritualistic glyphs.