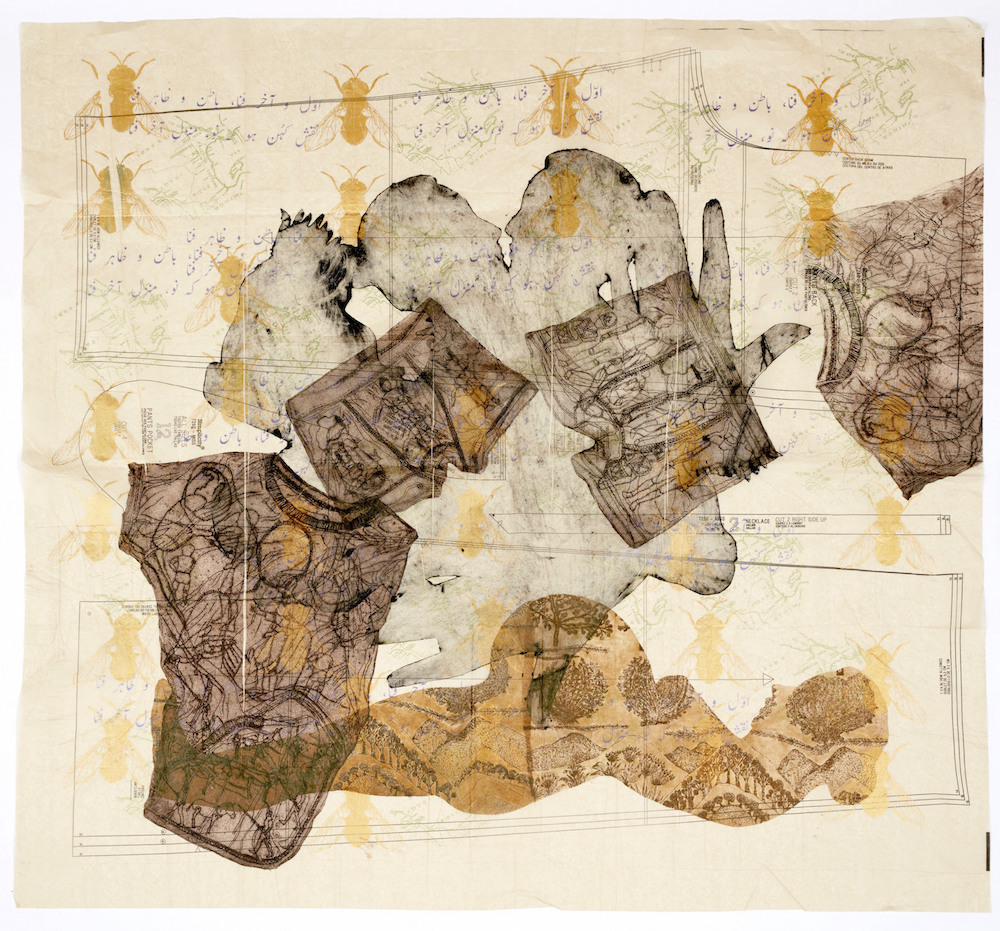 Artist Statement/ Biography
Mehwish Iqbal is a multidisciplinary artist whose work is an amalgamation of various genres including painting, printmaking, textiles, ceramic, sculpture and installation art. Her work meticulously draws on highlighting the role of women, children, influx of refugee and migrant diaspora and commodification of human agency. It incorporates layers of language, memory, history, clothing, mappings, identifiable objects and surroundings to excavate a transient, whimsical, fragile and complex landscape. The process essentially invests in exploration of fragile materials that resonate with natural world and human life, experiencing cycles of growth and decay. Iqbal's work is highly spiritual in nature and often references Sufi poetry, particularly that of Maulana Rumi and Allama Iqbal.

---

Mehwish Iqbal holds Bachelor of Fine Arts from (NCA), Pakistan and Masters of Art from (UNSW), Australia. She works across multiple genres including printmaking, painting, ceramics, sculpture and installation art and has participated in prestigious international residencies. She has been finalist in Hobart Art Prize, Blake Prize, Paramor Prize, Fisher Ghost Art Award in Australia and International Emerging Artist Award, Dubai UAE. She has been the recipient of Victoria Marinov Award UNSW, Ian Potter Travel Grant and Australia Arts Council Grant. Iqbal has shown both nationally and internationally across USA, Turkey, Australia, Hong Kong and Pakistan; participating in International Print Biennale, Istanbul Contemporary, Hong Kong Art Central and Sydney Contemporary.