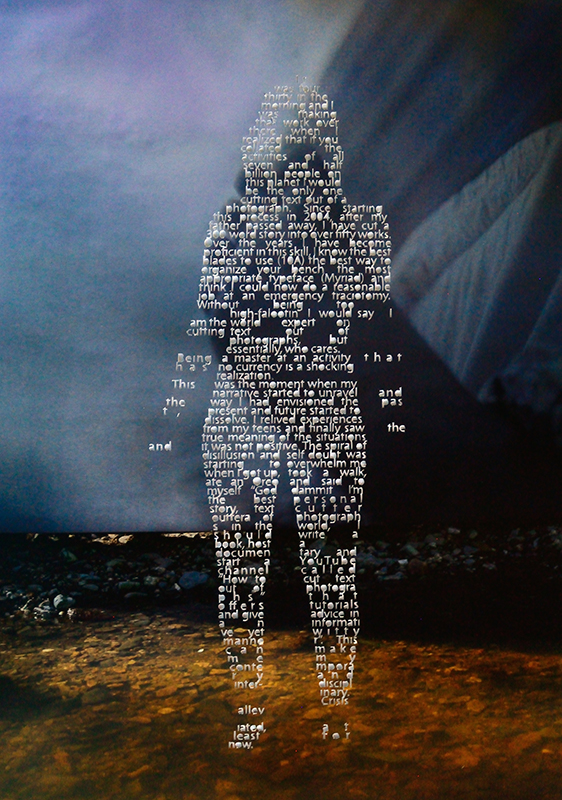 Artist Statement/ Biography
The major element of Smith's practice is a life-long project to construct a novel consisting of text that is hand-cut from photographs. Through the combination of short auto-biographic fiction and vernacular photography each new work continues and extends the dialogues of previous works. The works interrogate the narrative limitations that exist between text (the language of description) and image (the language of representation). After 14 years and 50 works the novel explores the construction of personal narrative and the expression of experience.

--

Martin Smith is a lecturer in the photographic department at the Queensland College of Art/Griffith University. His works have been exhibited internationally at the Hong Kong Art Fair, Photo Paris, Hous Projects in New York and Photo LA. In Australia he has exhibited at the Museum of Old and New Art in Hobart, the Museum of Contemporary Art in Sydney and the Gallery of Modern Art in Brisbane. His work is held in the collections of the Queensland Art Gallery, Monash City Gallery, the Museum of Old and New Art, University of Queensland Art Museum, Artbank and private collections in Australia, Hong Kong, France and the United States. He has been awarded the Veolia Prize, the Clayton Utz Travelling Scholarship and the Prometheus Award.