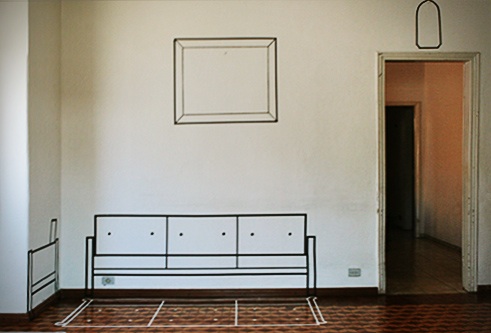 Artist Statement/ Biography
Liene Bosque is interested in the relationship between place and people. Her work deals with the exploration of sensorial experience within architectural, urban and personal spaces. By the process of creating traces, shadows, impressions, imprints, and reflections, she emphasizes context, memory, and history. Her multidisciplinary practice includes installations, objects and site-specifics. In her work, she finds ways to fragment habitual spaces, transforming rigid, subtle architectures into more fragile and pliable materials. She's interested in materials that hold a memory that are already saturated with meaning. Her work investigates the passage of time which changes by how we look at place and through the presence and absence of those who inhabit these places. Liene has been intrigued by her family narrative and how the private traverse the public of community.
---
Liene currently lives in New York. She received her MFA from the School of the Art Institute of Chicago in 2011. Liene was born in Brazil, where she completed her BFA at São Paulo Estate University in 2004 and a baccalaureate in Architecture from Mackenzie University in 2005. While living in Lisbon, Portugal, she received in 2007 the "Anteciparte" award and in 2008 completed and Advanced Course at Centro de Arte e Comunicação Visual (Ar.Co.). Her installations, objects and site-specifics works have been exhibited internationally at locations such as the Museu de História Natural in Lisbon, the Museu de Arte de Ribeirão Preto in Brazil, and non-profit galleries and public spaces in Brazil, Portugal, Chicago and New York.