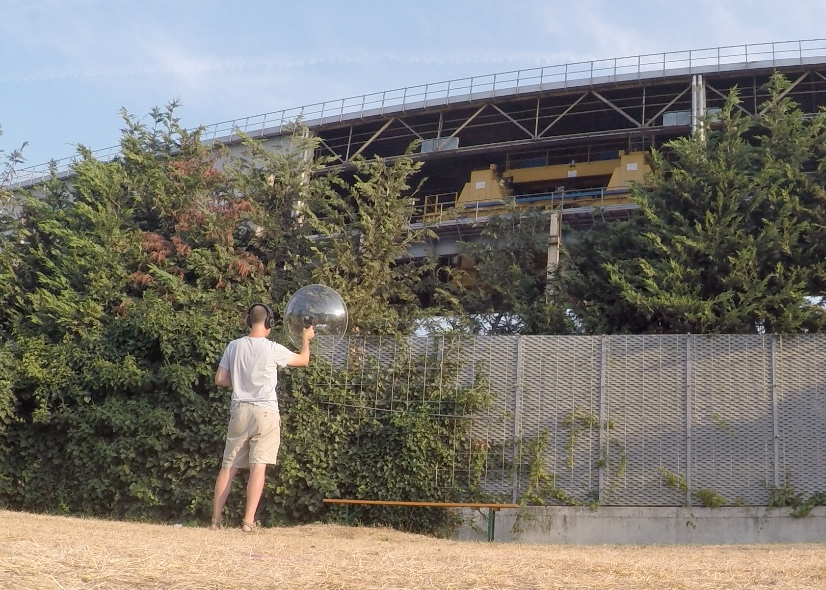 Artist Statement/ Biography
John Roach exploits fissures between materials, objects, and our experiences of the everyday and examine the way their interpretation is sifted through our human perception. While sound is frequently a staring point, the forms of the work vary significantly as they mutate throughout his exploratory process. Roach is often drawn back to his early interest in the author and provocateur, Alfred Jarry and his creation of Pataphysics, or, "the science of imaginary solutions" as he playfully strives for the most difficult and roundabout answers to the questions at hand.
---
John Roach is an interdisciplinary artist from Brooklyn, New York. He received a BA in English from Rutgers University and an MFA in Painting from Hunter College. Recent projects include an artist residency at Pilchuck Glass School; a collaborative project with Craig Dongoski at the Ionion Center for the Arts and Culture on the Greek Island of Kefalonia; and a residency at the Triangle Artists' Workshop. His work has been shown in numerous venues in the USA and abroad, most recently in Odd Volumes: Book Art from the Allan Chasanoff Collection at the Yale University Gallery; Intangible at Leslie Heller Gallery, and Homecoming at Flux Factory.