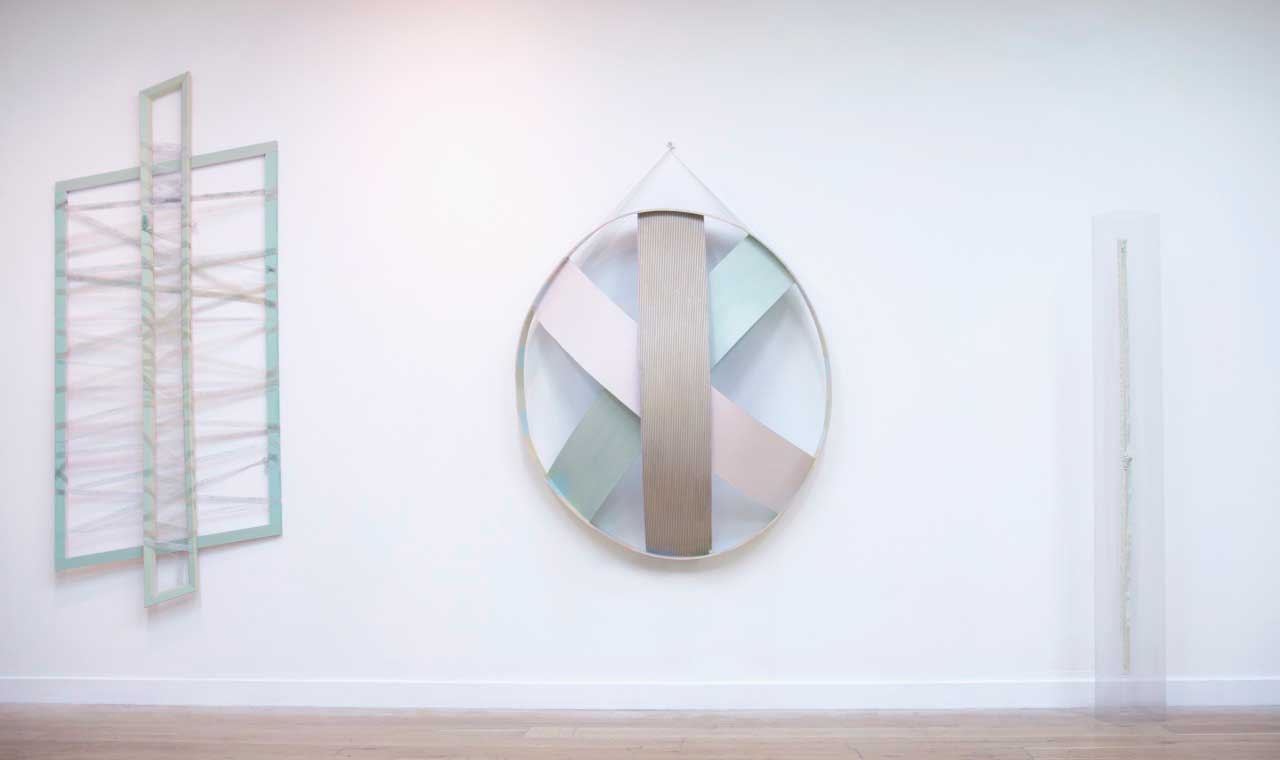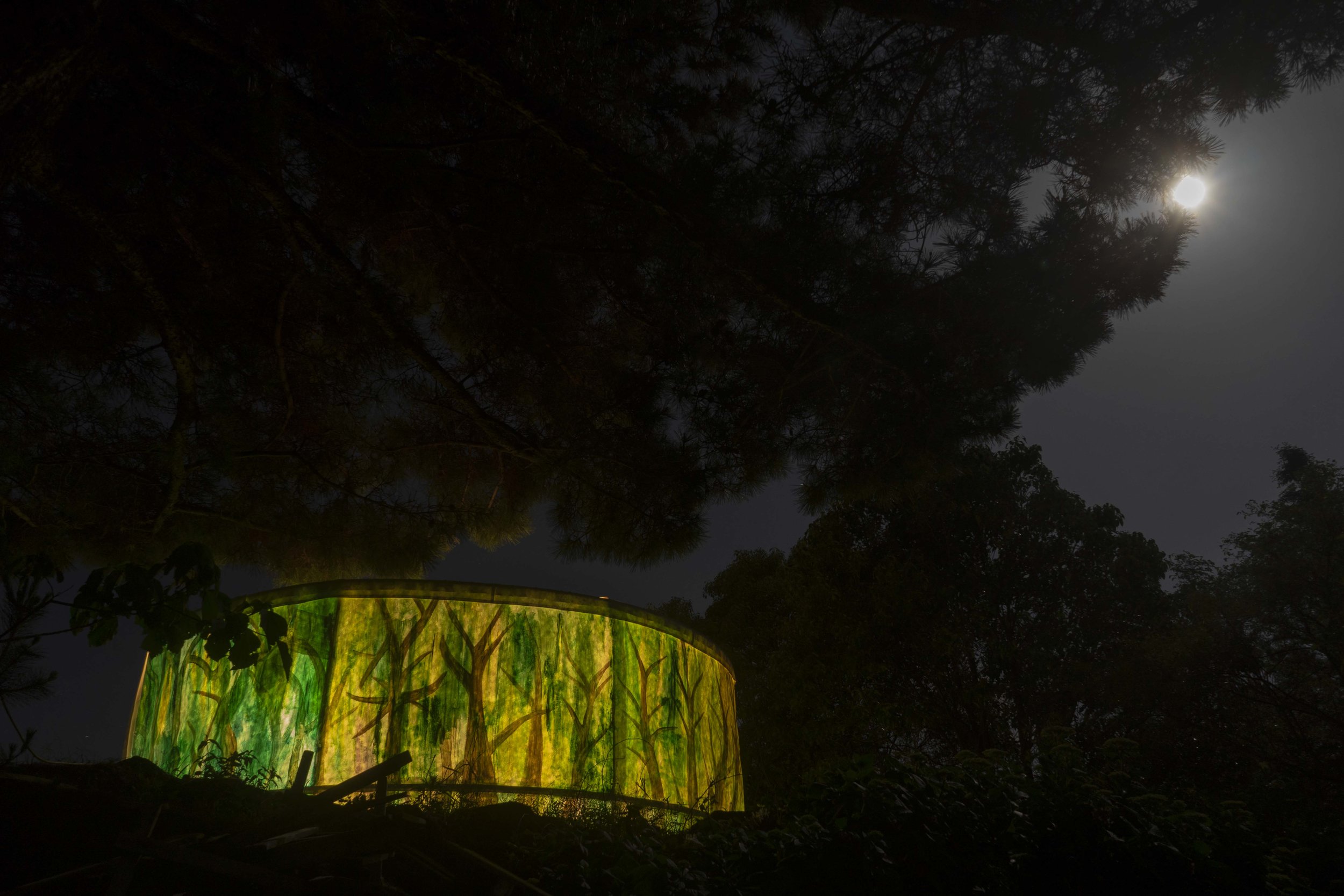 Artist Statement/ Biography
My works seem to be roaming and changing every moment. However, the palette links them together, as if in a dream. The overall relaxed tone uplifts the nerves; Semi-mechanized, I appear to enjoy such contradictions. They have sometimes seemed to represent the male body, as is clear in these recent sculptural paintings. They breath rhythmically between tension and looseness. My painting recalls dreamy memories of childhood. One misses this most beloved time, though it is an inherent space already in their consciousness. The works reorganize virtual space inside this faint recollection so one can leap over from a real world. In the age that everything is sliding by fleetingly, I create the transitional spaces to evoke the sense of self-archetype that stored in my body.

---

Jinhee Park (Born 1984 in Seoul) studied at School of Visual Arts, New York (BFA Fine Arts in 2013), Royal College of Art, London (MA Painting in 2017) and the École Nationale Superieure des Beaux-arts, Paris as exchange student. He had worked at Changdong residency project team, National Museum of Modern and Contemporary Art (MMCA), Korea; NARS Foundation Residency, New York, U.S.A; Leipzig International Art Program (LIA), Germany. His works had been included in recent group exhibitions at Changdong residency, Korea; Seoul Art Foundation, Korea; Sejong Museum of Art, Korea; Hockney Gallery, London; Oxo Gallery, London. Recent solo exhibition "Cubic Psyche" is held in ArtBN gallery, Korea. He received grants from SOMA Museum of Art, Korea; Art-Uni-On (Hyundai Motor and Seoul National University); Art Council Korea. He is selected as one of ArtSlant 2016 Grand Prize 5 winners (Honorable Mention).