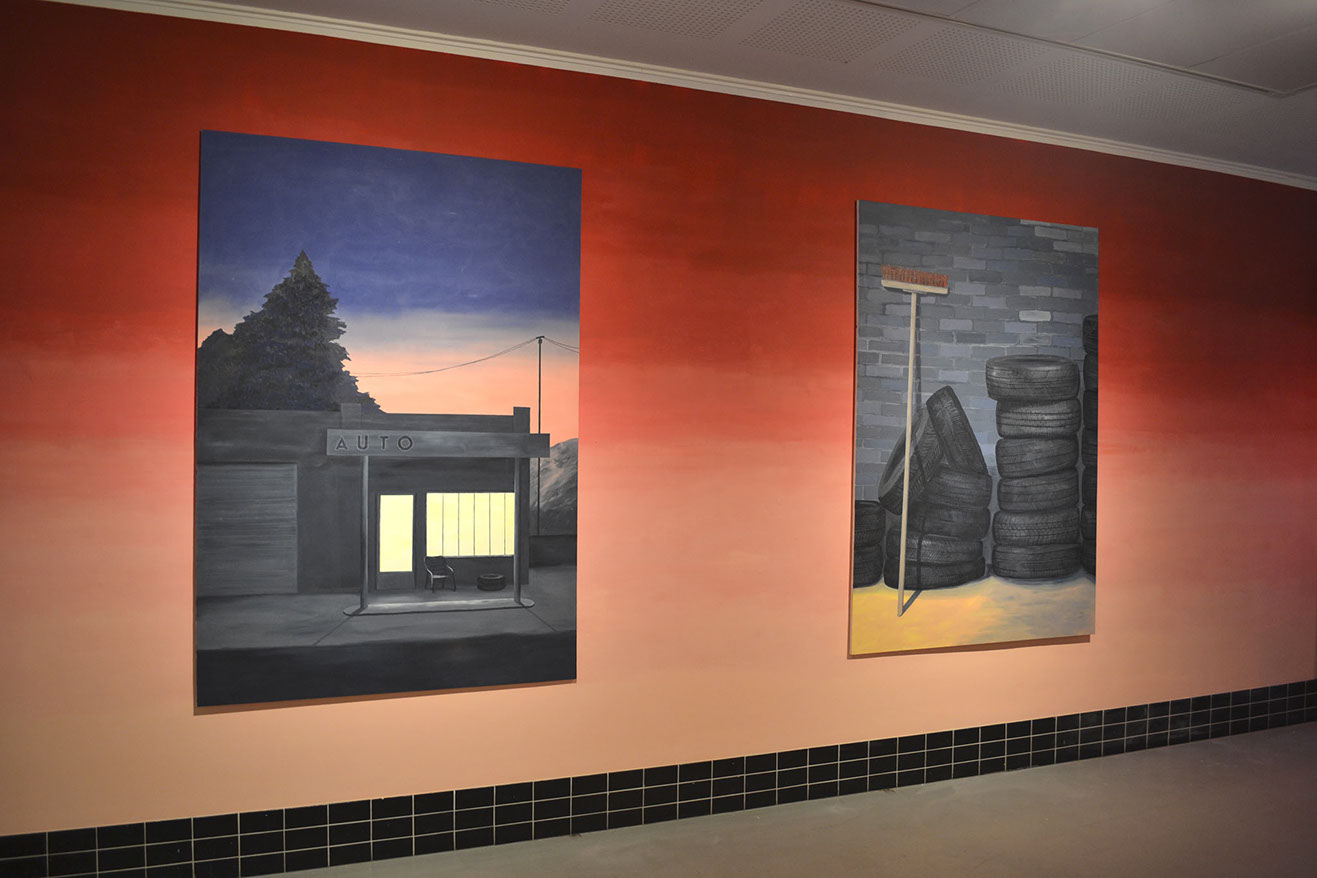 Artist Statement/ Biography
The world of today does not have time to be bored or to wait. Boredom and waiting are on the other hand things that fascinate him most. He uses these concepts and paint them the way he admires them. He gives them more meaning and depth. Boredom is exciting. The fact of being stuck somewhere attracts him. Its the only place where imagination, thinking and fantasy can take over. 

 As a medium, he makes images, it can be a single painting, a film, a print, or an installation.

---

Hugo Rocci is a French artist based in Amsterdam, NL. He graduated in 2015 from the Gerrit Rietveld Academie. Since he develops his own practice but also runs the publishing house "Terry Bleu", printing colourful screen-printed artist books.