2014 Season III, 2014 Season IV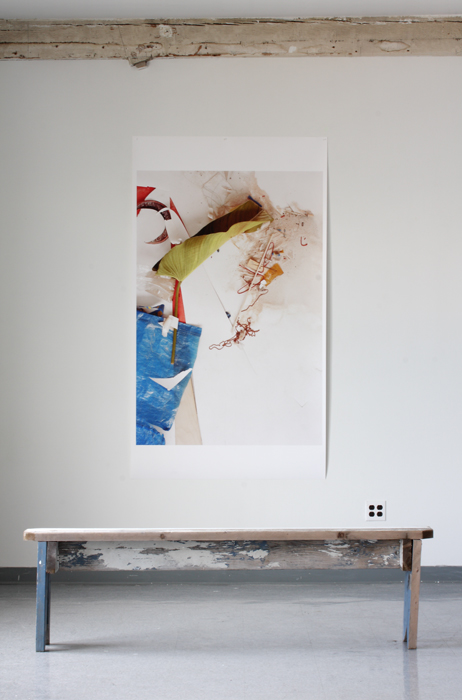 Artist Statement/ Biography
Claudia Weber's art practice uses research and experimentation to investigate everyday spaces, objects and materials, and their complicated roles as agents of our current economic ideologies. Mixing theoretical studies (e.g. on thingness, economy, philosophy) with personal observations, she responds to selected sites by creating a network of materialized assemblages and interventions that temporarily disrupt their displayed certainties. The spaces she work with range from private to public settings, to the virtual space of the internet. The material, contextual, and historical specificities associated with each space strongly influence the approach and media employed in each work. While she often utilizes photography, she also links it to ephemeral structures, materials, or gestures, to address the charged relationship between fixed image and temporary arrangement, and how they both influence the narratives of the status quo.
---
Claudia Weber is a German artist who currently lives and works New York, where her mixed-media projects have been featured at White Columns, Thierry Goldberg, Lehmann Maupin Gallery, Proposition Gallery, Bric Rotunda Gallery, Wave Hill, and Momenta Art, among other venues. She also has shown internationally at Vox Populi, Philadelphia; Workspace, and Lizabeth Oliveria Gallery, Los Angeles; Inés Barrenechea Gallery, Madrid; Contemporary Art Center, Bretigny (FR); Croxhapox, Ghent (BE); 5533 Space, Istanbul; Kunstraum Bethanien, Loop Gallery, and Axel Obiger Gallery, all Berlin.
She was the recipient of the prestigious 1-year New York Studio Stipend by the Berlin Federal Government in 2006/2007, and in 2009/2010 was granted a nine months Workspace Residency at the Lower Manhattan Cultural Council (LMCC) in New York. She be came a fellow at the MacDowell Colony in 2011, received an Emergency Grant from the Foundation for Contemporary Arts, New York in 2012, was awarded a Travel and Study Grant by the Jerome Foundation in 2013, and invited to a six-months residency by the NARS Foundation in 2014. Most recently the artist was supported with a project grant from the Puffin Foundation, NJ.