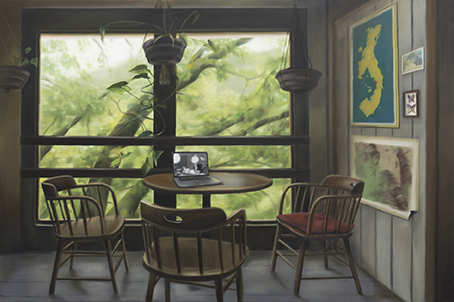 Artist Statement/ Biography
Alina Grasmann's paintings are dealing with imaginary, real and emotional places. Since the artist doesn't want to tell stories it is more about developing the scenes in a kind of a dialogue with her painting while she is working on it.Thoughts and emotions are integrated on a subtile level.

---

ALINA GRASMANN was born in Munich, Germany, in may of 1989, where she studied at the Academy of Fine Arts in the class of Karin Kneffel. From 2012 to 2013 she was based in Vienna, Austria, studying at the University of Applied Arts in the class of Gabriele Rothemann. Since 2016 she attended a master class led by Karin Kneffel and got her diploma of the fine arts in Feburary 2017.